Fake landscapes are back at 301 Fulham Road!
And open from Monday to Friday between 11am to 5pm.
We're using the tail-end of the lease on our Chelsea shop* as an overstock outlet for some of our fantastic flowers, plants and trees. All at half their normal price. Or less...
It's no frills, stuff in boxes, all jumbled-up, strictly cash-and-carry (or debit-card-and-carry, more likely!)
Also democratic - open to all, no reservations, no arranging, no deliveries. Simply first-come, first-served, sold as seen.
When it's gone, it's gone - as they say. See you soon!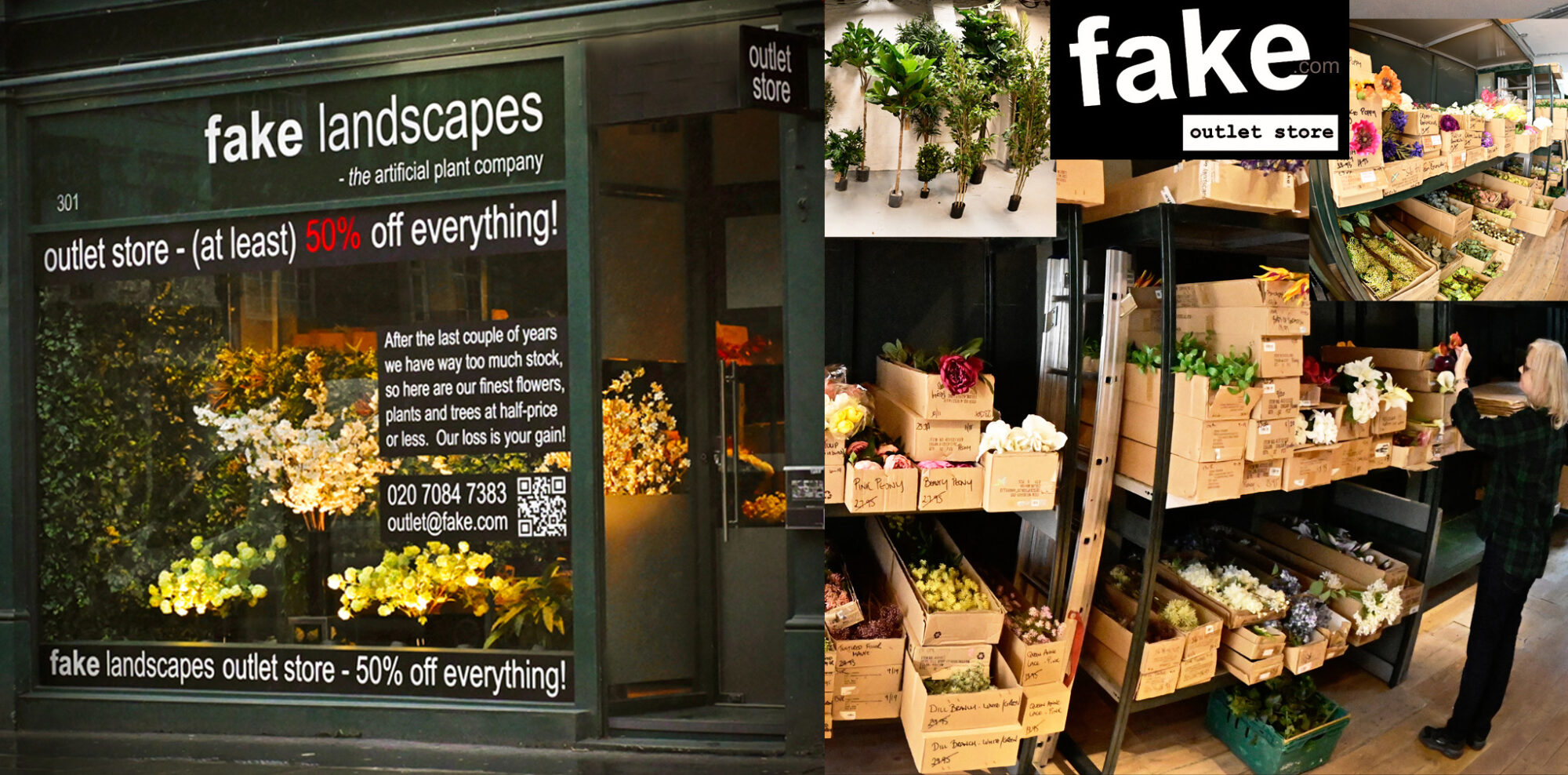 * 301 Fulham Road, SW10 9QH